At JJ Cardinal's Wild Bird & Nature Store we are eager to share our love of the spaces outside of our homes with the creatures and plants with which we coexist. We carry a wide variety of products to feed and shelter birds and other critters.
We are probably one of the most eclectic stores that you will ever set foot in. We carry unique gifts for friends, loved ones and even for yourself. Our selections are from nature, imagination, gardening and art. You really need to stop in to appreciate the diversity of the store.
JJ Cardinal's sells great products, provides exceptional services and shares information to increase the joy of the outdoor world around you. We strive to remind ourselves to pick up our heads and observe the world around us with wonder and appreciation.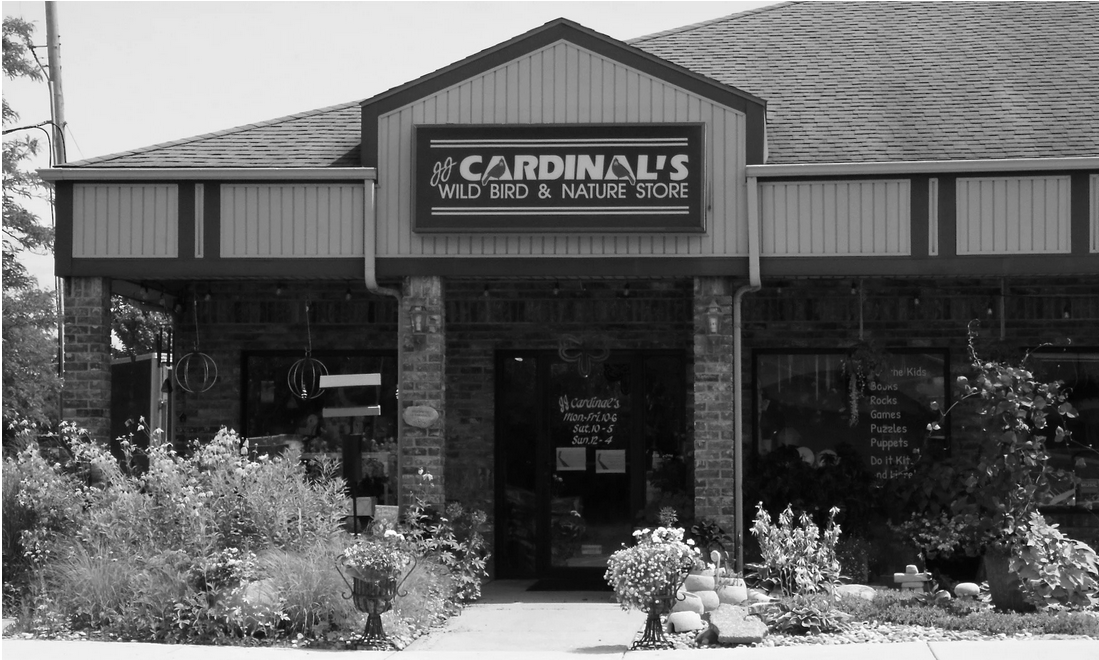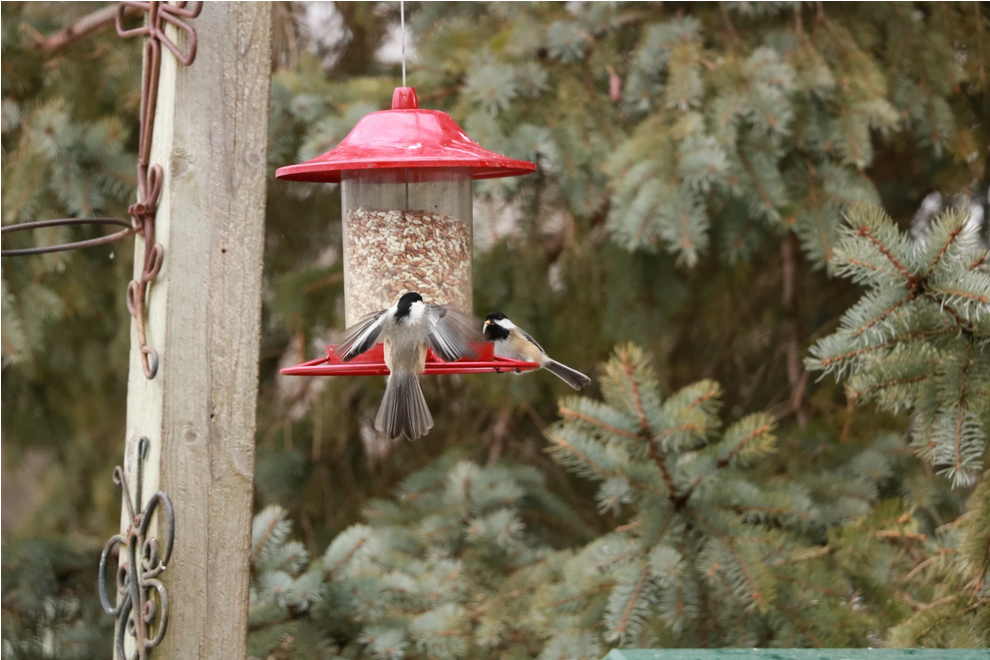 JJ Cardinal's was started in 1991 by Louise Dawson, who turned her love of nature into a place where like-minded people could learn and share their experiences as well as buying high quality products for birds and other outdoor critters. As the business grew, she moved to our current location and expanded the product line. After 26 years of serving the community Louise decided it was time to devote more of her time to her natural curiosity and to spend more time with her best friend, Mike Dawson.

Louise did not want to shutter the business. She had several long-time customers that not only enjoyed the products she carried, but the store's own unique personality. As Louise did not want to disappoint them or the local community, she put a note in her newsletter that she was open to selling the store.

In October of 2017, Gretchen and Ken Giles purchased JJ Cardinal's. Gretchen had been a regular customer who loved the store. The staff stayed with the store and Louise stayed on for a few months to help with the transition. The goal was to make the change as seamless as possible for all the people who had supported JJ Cardinal's for the previous 26 years.

Our eclectic selections reflect Gretchen's varied background; with GM, the Master Gardener program, Michigan State University earning a certification in Landscape & Nursery Management. While at the University of Michigan, Flint Gretchen studied with John Bear and developed a love for creativity.